Meet Dr. Stacia Biel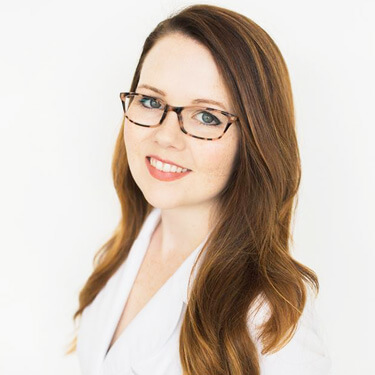 Dr. Stacia Biel is a Hutchinson native, a mother of two, and a passionate chiropractor dedicated to family care. She is so excited to be in her hometown with her husband, Scott, to raise her children in the community that raised both of them.
Opening her practice at the same time she became a mother largely influenced the focus of Dr. Stacia's office, as she realized first-hand the resources that new moms were searching for in the Hutchinson community. As a result, she is proud to offer highly specialized prenatal and pediatric care and an accommodating office to new and expectant mothers. Dr. Stacia and her husband are dedicated to natural parenting techniques and aid incorporating these into the Hutchinson community by offering postnatal support, mom-to-mom, and offering a babywearing lending library, free for patients and non-patients alike.
Dr. Stacia is a graduate of the Cleveland Chiropractic College. Her approach to improving the wellness of her patients is an integrative whole-body approach combining the benefits of chiropractic care, lifestyle changes, and acupuncture. She trained with the American Society of Acupuncture for four years to earn a diplomate in acupuncture, which is the highest certification a chiropractor can attain in the field. Dr. Stacia has also completed courses to become a Certified Chiropractic Wellness Practitioner through the International Chiropractic Association and is Webster certified with the International Chiropractic Pediatric Association.
Choosing Chiropractic and Acupuncture
Dr. Stacia had always known she wanted to work in healthcare, but it wasn't until she was able to shadow doctors during college at the University of Kansas that she was able to realize the hands on and immediate effect that chiropractors could have on their patients. She was approached with an opportunity to take an internship position at the American Society of Acupuncture while she was in school, and she stayed there for four years, learning and practicing the art of acupuncture.
Building strong relationships and friendships is the centerpiece of Dr. Stacia's practice, and integral to the success of her adjustments. Proper care is heavily predicated on two-way trust, and Dr. Stacia is only able to allow your body to heal itself through that with the power of touch. Touching her patients directly and watching them leave already feeling relief from their pain is what drives her to wake up excited to come to work.
CHIROPRACTIC CARE »
Family Based Care
Dr. Stacia is proud to offer a casual, fun environment where families can find comfort and help. Our facilities offer nursing and changing areas, private acupuncture rooms, and child friendly waiting areas for your convenience.
Dr. Stacia is Webster Certified, a special chiropractic technique designed for pregnant women, and a member of the ICPA. She focuses much of her continuing education on family care, whether it's prenatal or pediatric, in order to always provide her patients with current and expert level care.
A Hutchison Native
Dr. Stacia is a proud member of the Hutchinson Chamber of Commerce. Her and her husband Scott love participating in local community events and experiencing all their beautiful town has to offer. They love cooking together and spending time with their beautiful daughters!
Contact us today to find more about Dr. Stacia Biel's specialized approach to healthcare. An integrative wellness plan incorporating both chiropractic and acupuncture could lead you to a brighter, healthier future!
---
Chiropractor Hutchinson | (620) 259-6399