Chiropractic Care
Unique Care for Each Patient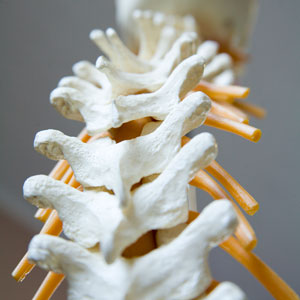 At Revive Chiropractic & Acupuncture, we are highly trained in a number of specific chiropractic techniques. We offer these varied techniques in order to suit each individual patient's age, condition, and comfort level, with state-of-the-art technology and the most current knowledge available.
Dr. Stacia's primary technique is manual Diversified adjustment; however she prefers to use the Thompson drop technique for lower back pain. Her use of technique in her adjustments is extremely specific to the issue at hand, so it may include a number of approaches. Dr. Stacia also tends to use the Activator instrument-assisted adjusting for children or adults who don't like to have audible popping performed on them. Dr. Stacia is certified and highly experienced in the Webster Technique with the ICPA, the highly specific technique she utilizes for expectant mothers.
Our varied techniques allow us to treat sensitive patients such as newborn babies, or those suffering from lower back pain with extremely gentle and comfortable care. Along with chiropractic adjustments and acupuncture, Revive Chiropractic & Acupuncture offers physiotherapy modalities including electrical stimulation, ultrasound, decompression, and physical therapy rehabilitation.
Effective Adjustments for Infants
Parents of our pediatric patients always join us in our exam room and are present for the entire adjustment. It's important to know that baby spinal adjustment does not require aggressive, audible popping. Dr. Stacia simply lays baby across mom or a comfy pillow and uses extremely gentle force to move the joints with a finger. After the six month mark, infants can graduate to the Activator instrument-assisted adjustment technique if both mom and doctor approve.
Conditions We Help
Our office has helped many patients like yourself find relief from issues such as back pain, headaches, plantar fasciitis, sciatica, carpal tunnel, pregnancy related issues, and disc herniations. Disc herniations are a particular passion for Dr. Stacia's as they were a huge source of pain and misery for her father as she was growing up. This encouraged her to gain some highly focused expertise and cater her practice to help with those issues. Investing in a decompression table was an immediate goal of hers when opening her practice and it has helped many of her patients get the most relief possible from disc issues.
No Need for Nerves
Dr. Stacia is a gentle adjuster but she will absolutely get the job done. Don't expect an aggressive and unpleasant experience. Dr. Stacia will talk you through your entire appointment, explaining everything she does and consistently checking in to make sure you're still on board. With us, there's no need to be nervous.
Contact us today to set up an appointment for you or your child! Our office is fully equipped and ready to address the healthcare needs of your growing family. We look forward to providing you with a solution to your symptoms today!
CONTACT US »
---
Chiropractic Care Hutchinson | (620) 259-6399