Acupuncture in Hutchinson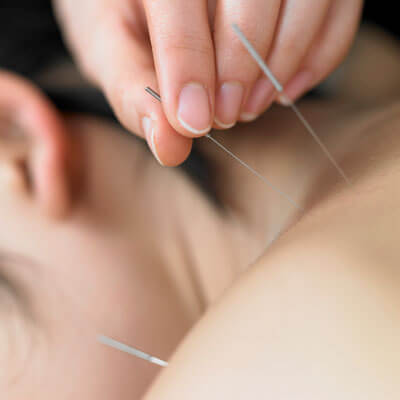 Dr. Stacia is an accomplished acupuncturist. She trained with the American Society of Acupuncture for four years to earn a diplomate in acupuncture, which is the highest certification a chiropractor can attain in the field.
Our office offers single acupuncture appointments, however we will often choose acupuncture to work alongside the chiropractic care we provide in order to optimize results. Acupuncture can also be a gentle alternative for those who can't physically or emotionally handle manual adjustment.
Dr. Stacia often chooses acupuncture as her preferred treatment for issues such as neuropathy, anxiety, depression, fertility, women's health issues, hormonal issues, and more.
Prepare for a twenty-minute appointment where 30-40 extremely thin needles are applied. Most are so thin that you won't feel them at all, and the ones you do feel are the lightest touch.
Cupping
Dr. Stacia also offers cupping therapy, which is another form of traditional Chinese medicine. Cupping therapy to aid in chiropractic care can be useful in preventing lower back spasms or shoulder pain alongside the adjustment. We love it ourselves for upper body tension!
Learn More About Your Options Today
Acupuncture is a gentle and safe technique that could aid your body in responding to chiropractic care well. Optimize results by taking an integrative approach to your health today! Contact us at (620) 259-6399 to set up an appointment with Dr. Stacia Biel!
CONTACT US »
---
Acupuncture Hutchinson | (620) 259-6399